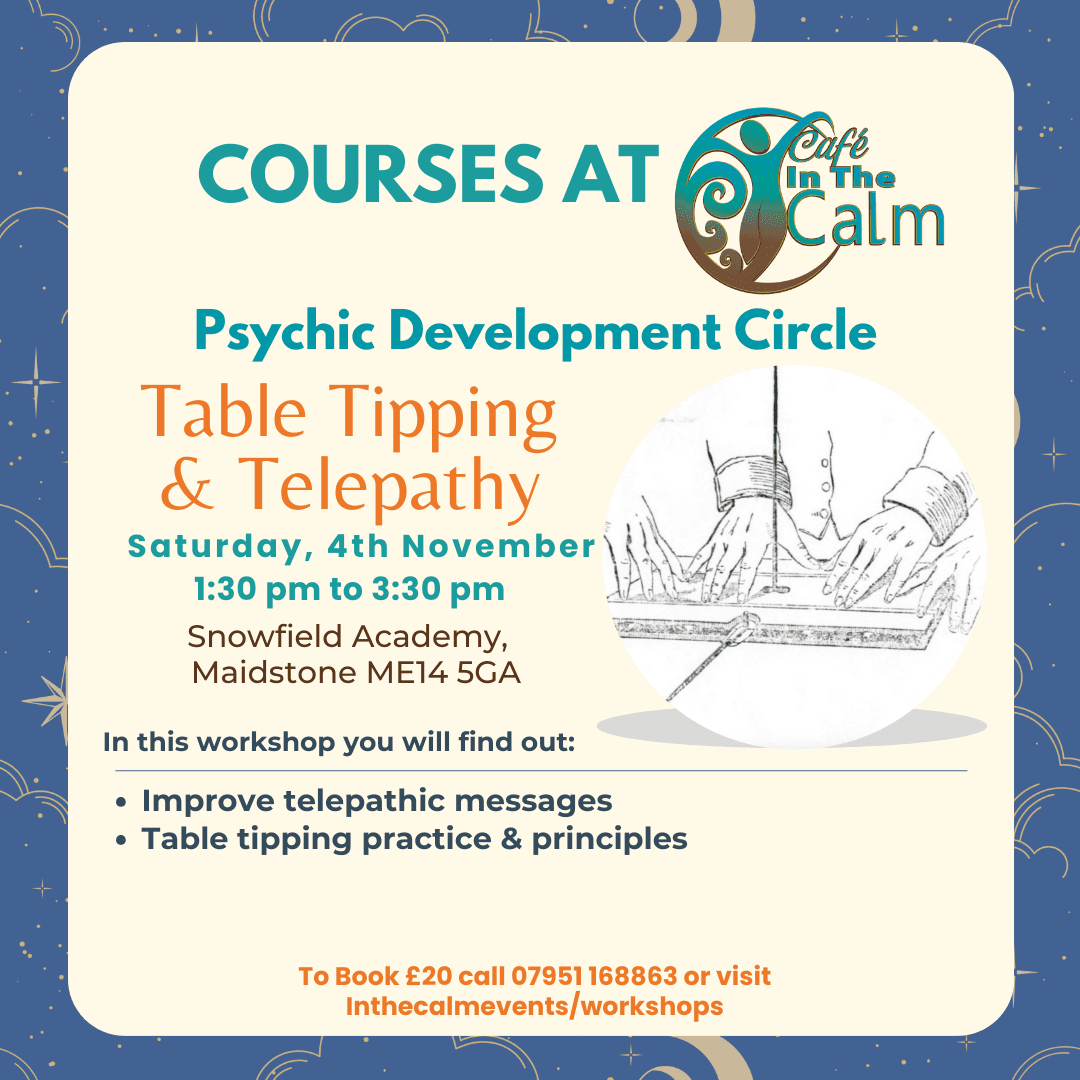 Psychic Development Circle
Special Topic for November is:
Table Tipping and Telepathy
Practice Table Tipping – a very strange phenomenon
Improve your telepathic abilities
"📢 Join us for an extraordinary workshop exploring the mystical realms of Table Tipping and Telepathy! 🌟✨
🔮 Experience the fascinating practice of Table Tipping, where tables rotate, tilt, and even rise off the ground, guided by unseen forces. Uncover the secrets of this time-honored phenomenon.
💭 Enhance your telepathic abilities as you delve into the realm of mind-to-mind communication. Discover techniques to sharpen your intuition and connect with others on a deeper level.
🗓️ Don't miss out on this unique opportunity! Register now to unlock the mysteries of Table Tipping and Telepathy. Limited spots available!