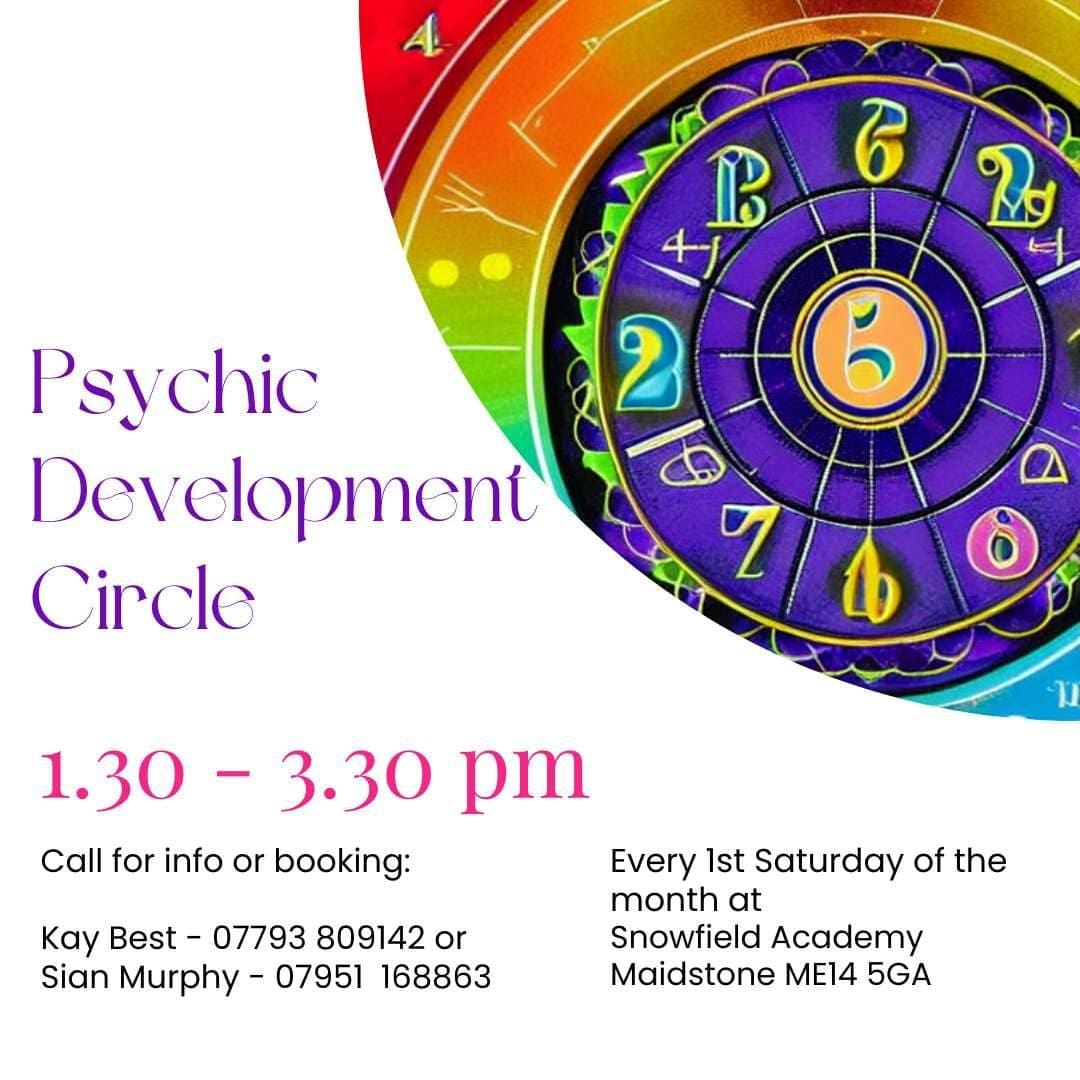 Psychic Development Circle
The Psychic Development Circle is a great way for beginners and experts alike to get together and practice their skills.
Each event will include a special topic lesson and an open practice session for any aspect you want to work on. Perhaps you want to practice Tarot or Mediumship, and the choice is yours. Each session will involve information for further practice and 'homework'.
General Information About The Circle
This is a fun and supportive environment where people can explore different aspects of the psychic arts, such as tarot, numerology and spirituality.
The Circle provides an excellent opportunity to learn from others and develop your abilities. Whether you are just starting or have been practising for years, the Psychic Development Circle is a great place to expand your knowledge and connect with like-minded people. The circle is open to everyone over 18, and we will introduce different topics each month. You can stick with what you already know or incorporate some fresh information into your practice. Develop your intuition and find your style of working, be it for you, working with friends and family, or developing your practice to work with clients.
Each circle will start with an introduction to a different topic. Topic Schedule
A completion certificate is issued at the end of each session.
Venue and Parking Information
There is free parking on-site and easy access to the building and workshop rooms.