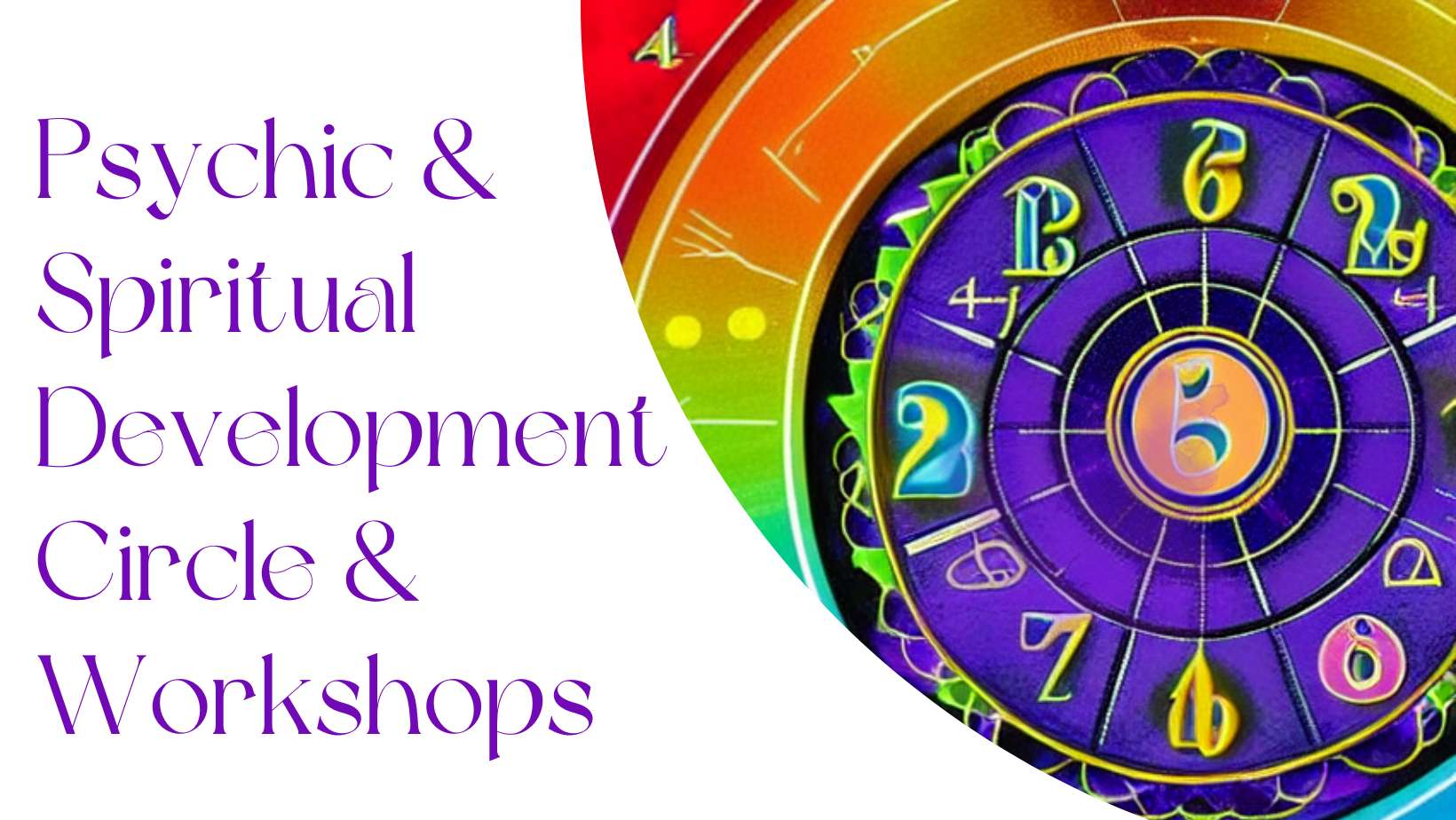 Add a header to begin generating the table of contents
Introduction To Tarot Workshops
It is ideal if you want to learn to read tarot for your interest and friends or family.
The next course is at Snowfields Academy, Popesfield Way, Weavering, Maidstone ME14 5GA.
£35.00 including refreshments.
Practice cards are available, or you can order your own for £10 to collect on the day.
Next Date: 4th November 2023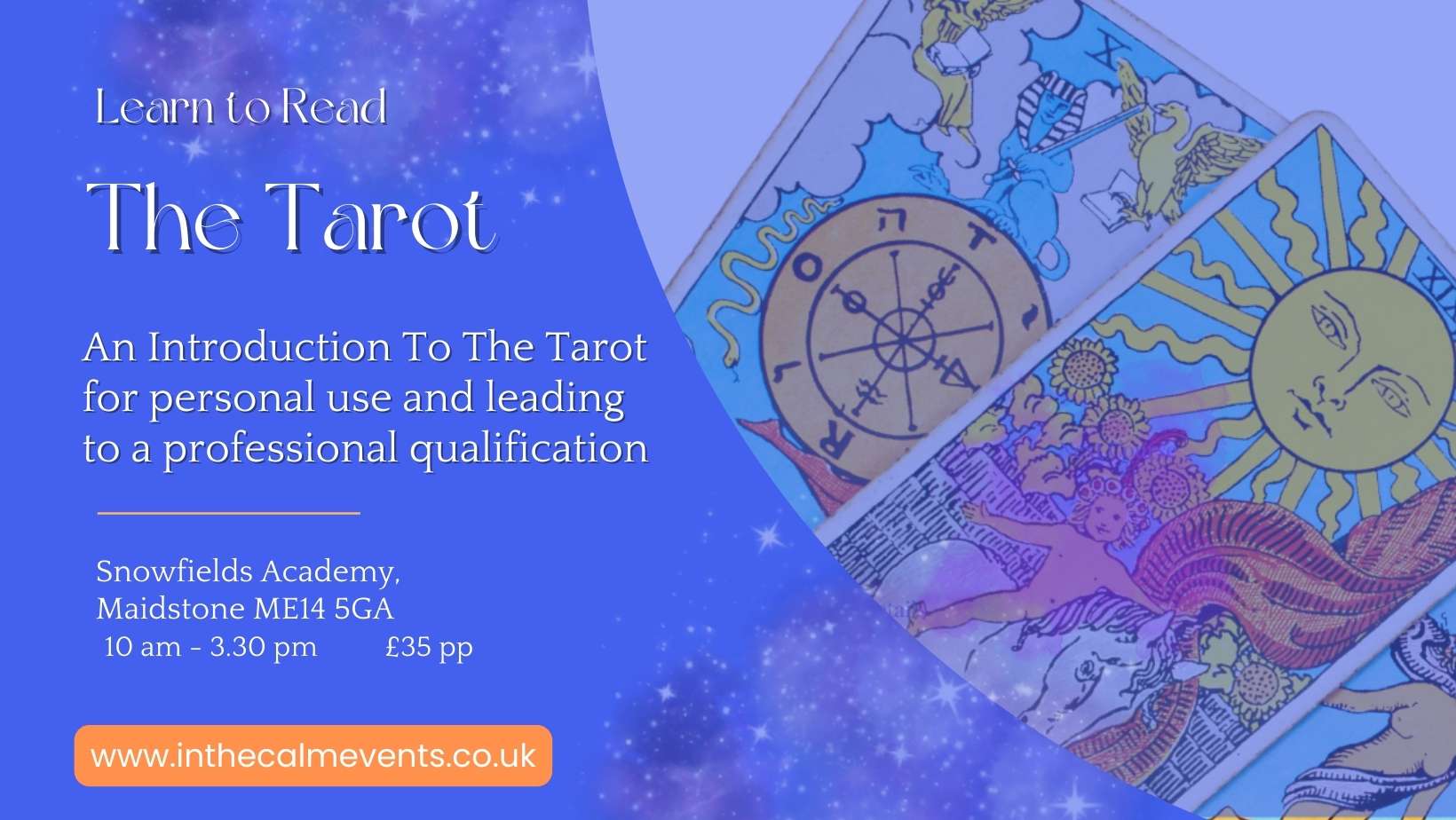 Professional Tarot Reading
Ideal if you are interested in working professionally and beyond friends and family.
Next Date: Saturday 2nd December 2023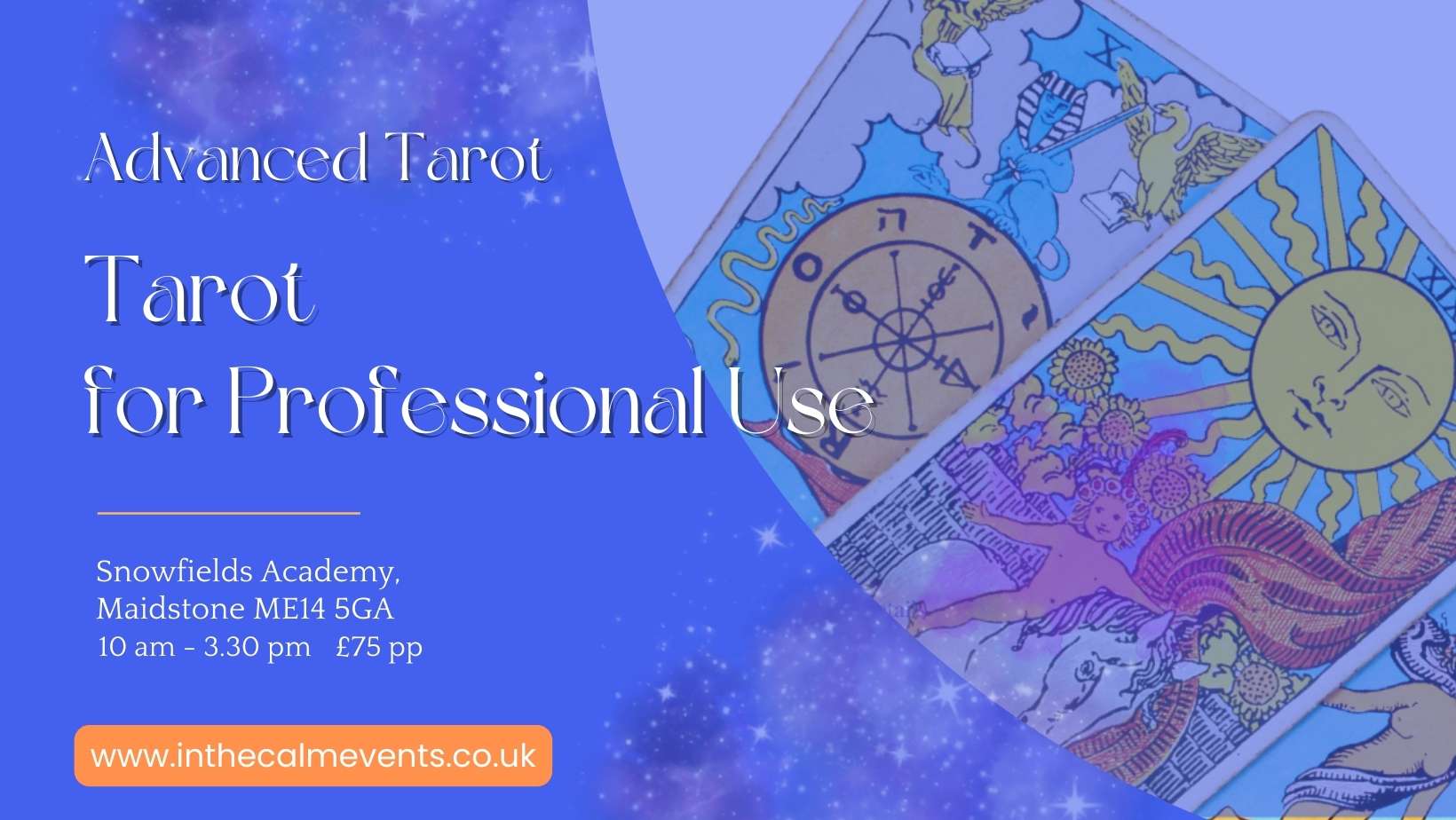 Psychic Development Circle Kent
Circle is a monthly meeting where you can build confidence through practicing your reading with other members. Perfect to grow your intuitive and professional reading skills.  This is for you if you want to work with clients, stick to timings and feel comfortable working in a busier environment.
A monthly circle for experts and beginners to develop your skills and practice working with others. Friendly, supportive and fun.
1st Saturday of the month
Saturday,
Snowfields Academy
Saturday,
Snowfields Academy
Saturday,
Snowfields Academy
No event found!
What does it mean to be Psychic?
How to recognise if you are.
Achieving your Basic Psychic level.
Psychic Readings.
The Clairs!
Clairvoyance. The ability to see. Clear Seeing.
Clairsentient. The ability to feel. Clear feeling.
Clairaudience. The ability to hear. Clear hearing.
Claircognizant. The ability to know - Clear Knowing.
Clairalience. The ability to smell. Clear smelling.
Clairgustance. The ability to taste. Clear tasting.
Psychometry
Psychometry is a method of accessing intuitive information through physical objects.
It involves holding an object in your hand or being in close proximity to it, allowing you to connect with its energy and access insights.
It can be used to receive messages from the universe, gain clarity on a situation, or make decisions.
With practice, psychometry can help strengthen one's intuition and provide deeper understanding of any given situation.
Not only can psychometry give insight into self-awareness, but it also reveals the interconnectedness between all things in the Universe.
Empaths
What are they.
Empath Traits.
Types of Empaths.
Different Clairs for different Empaths.
Meditation
Benefits of.
Meditation for beginners.
Meditation for yourself.
Future. Past.
Trust yourself.
Cosmic Ordering
How to do Cosmic Orderig.
The Basics.
Cosmic Ordering on 4 Steps.
Negative thoughts.
Directing your Focus.
Power of Visualisation.
Remote Viewing
Did you know you can go deep within your mind, beyond your five senses, to do extraordinary things you never thought possible?
One thing is the ability to remotely view or witness places, events, objects, and people with your mind's eye.
No matter the time, you can view the past, present, and future.
Remote viewing is a powerful tool that can be learned by anyone. Many people use it today as a form of meditation.
Remote viewing, a practice that involves tapping into one's innate psychic abilities to perceive information about distant or unseen targets, can be utilised as a unique form of meditation.
By focusing the mind on a specific target, remote viewers enter a state of deep relaxation and heightened awareness, similar to traditional meditation. This process encourages mental clarity, reduces stress, and fosters a deeper connection to one's intuition. As individuals hone their remote viewing skills, they gain insight into hidden aspects of the world around them and cultivate inner peace and mindfulness to enhance their overall well-being.
Book your place on the circle now and we look forward to welcoming you on the 1st at Maidstone.
Spirit Animal and Animal Communication
Understanding Spirit Animals: exploring spirit animals, also known as animal totems. These spiritual guides or helpers appear in the form of animals, offering wisdom, support, and insight into our lives. You'll learn how to identify your spirit animal, understand its symbolic meaning, and harness its unique energy for personal growth and development.
Animal Communication: the art of animal communication. This is not about 'talking' to animals in the usual sense but about understanding and interpreting their behaviours, emotions, and responses on a deeper level. We'll explore techniques such as telepathic communication and intuitive understanding, allowing you to bond more profoundly with the animals around you.
Colour Reading
How do Colours affect our lives.
Our Energy Systems.
Meaning of Colours within a Colour Reading.
Working with & through Colours.
The Chakras
How do they work.
Where & What are they.
What do they mean.
What does each Chakra do.
Colour wheels.
Intetpreting the colours.
Spinning in time.
Reading the Chakras.
Telepathy and Table Tipping
Trance and Transfiguration
Introduction to Past Life Regression
Develop your intuition to guide your life, find your inner peace and reveal your purpose.
The Intuitive Circle is a great way for beginners and experts alike to get together and practice their skills.
Each event will include a special topic lesson and an open practice session for any aspect you want to work on. The overall focus is developing your psychic and intuitive skills to help you make decisions and find your life path and direction for your career or business.
If you long to make the Law of Attraction work for you, this regular circle is a way to connect and bring that closer.
Many people are used to seeing Tarot and Angel cards as part of a reading, but they are also a fantastic tool to support your own developing intuition.
Each session will involve information for further practice and 'homework'.
A monthly circle to develop your skills and practice using your intuition and creativity to enhance your business, career, relationships and life. Friendly, supportive and fun.
2nd Sunday of the month at Longfield Academy.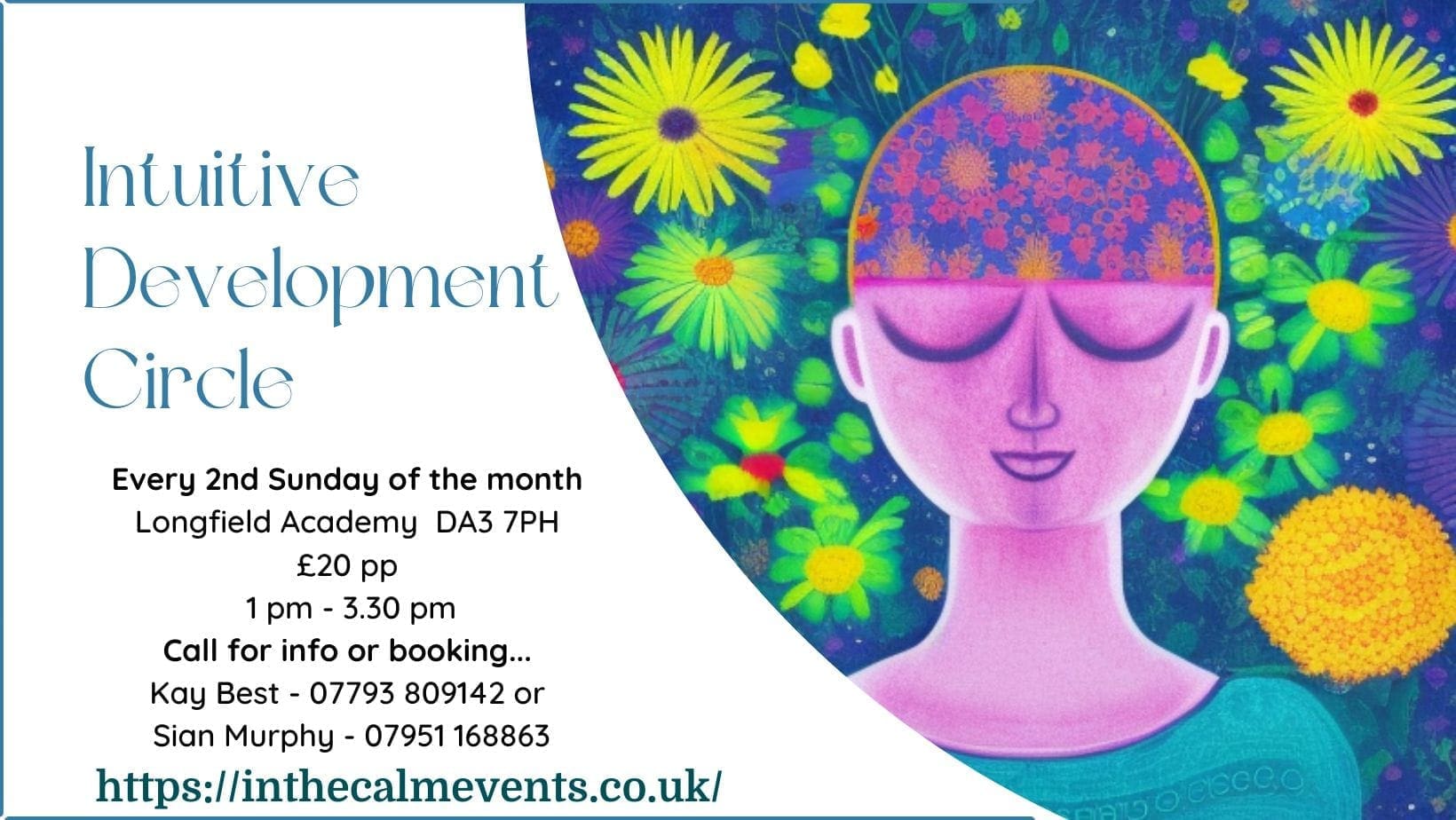 Cosmic Ordering
The power of cosmic ordering lies in its ability to help manifest desires through manifesting intentions directly to the Universe. When combined with important skills such as self-belief, patience and a visualisation practice, cosmic ordering can push you closer towards your greatest hopes and desires. With practice and focus on gratitude throughout the process, this can help bring about desired results more quickly than expected.
Colours and how they can affect our mood
How do Colours affect our lives.
Our Energy Systems.
Meaning of Colours within a Colour Reading.
Working with & through Colours.
Using Pendulums to help your decision making
Positive thinking with Sian- a bit of a different take on positive thinking!
Building Self-Confidence
Self Confidence means trusting your judgement and abilities. It's about valuing yourself and feeling worthy, regardless of any imperfections of what others may believe in you. You will learn ways to be more confident. How to reflect a general sense of trust in your ability to control your life. A healthy level of self-confidence means you can become more successful personally and professionally.
You will be given tools to help you build your confidence levels in all aspects of your life and then be able to take them forward to use at any time in your future.
How To Be Your Own Life Coach - goals vs targets and how to set them, plus what's holding you back.
Visualisation techniques and Vision Boards.
An Introduction to Numerology 
How can numbers help you in your life and career.
EFT (Emotional Freedom Technique)
An introduction to EFT and how it can help you to manage anxiety and pain.
Mindfulness Meditation
What is it, and how can it help you?
Limiting Beliefs and Timelines
Intuitive Tarot
All tarot workshops encourage intuitive reading.  Yes, you can use guidance text as you start, but it's about building towards using your intuition as part of your readings.